Monday July 15, 2019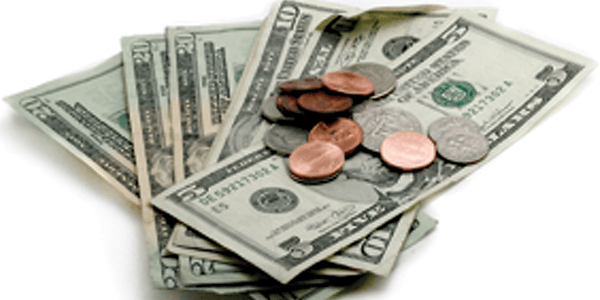 Herman Miller's Revenues Rise
Herman Miller, Inc. (MLHR) reported its latest quarterly earnings on Monday, July 2. The report showed strong sales growth, but a dip in profits.

The company reported net sales of $618.0 million for the fourth quarter. This is up 7.1% from revenue of $577.2 million during the same quarter last year.

"Strong net sales and order growth were a clear highlight of our results this quarter as we finished the fiscal year setting all-time records for quarterly and annual sales for our Company," said Brian Walker, CEO of Herman Miller, Inc. "Order growth for the quarter was broad-based across all of our business segments. As a result of our strong financial position, the Board of Directors approved a 10% increase in our quarterly dividend payout - an action that reflects the confidence of the Board and our leadership team in the power of our long-term strategy."

Herman Miller reported $31.8 million in net earnings for the quarter, or $0.53 per share. Last year at this time, the company reported $33.4 million in earnings, or $0.55 per share.

Herman Miller offers a variety of furniture for both office and home use. The company recently announced that it acquired ownership interests in European firms Maars Living Walls and HAY. The former produces office partitions, while the latter specializes in home and hospitality furniture. Following the company's earnings release, its stock values rose almost 11%.

Herman Miller, Inc. (MLHR) shares ended the week at $38.30, up 13% for the week.

Acuity Brands Report Mixed Results

Acuity Brands, Inc. (AYI) released its latest quarterly earnings on Tuesday, July 3. The lighting company's quarterly profits fell despite higher sales.

The company reported $944.0 million in net sales. This is an increase from $891.6 million in net sales in the prior year's quarter.

"Our third quarter performance was solid, particularly against the backdrop of a challenging lighting market," said Acuity Brands President and CEO Vernon J. Nagel. "Our net sales grew almost 6% in the third quarter, which was primarily due to greater shipments of our Atrius-based luminaires as well as increased shipments of products for infrastructure and utility projects, partially offset by lower net sales for larger commercial projects."

The company reported net income of $73.0 million for the third quarter. This is down from earnings of $82.2 million reported during the same quarter last year.

Acuity Brands offers lighting products and controls for commercial, industrial and residential applications. The company's quarterly profits were impacted, in part, by a special charge of $9.9 million. The special charge included severance and employee-benefits related to consolidation of its facilities in the third quarter.

Acuity Brands, Inc. (AYI) shares ended the week at $128.50, up 11.5% for the week.

Sonic Reports Flat Revenue

Sonic Corp. (SONC) released it third quarter earnings on Tuesday, June 26. The restaurant chain reported increased profits on declining sales.

The company reported revenue of $118.3 million for the quarter. This is down from last year's third quarter revenue of $124.0 million.

"Our third quarter same-store sales performance reflects a material improvement in trend, driven by ongoing initiatives to increase marketing reach, refresh our advertising creative and introduce relevant new products, including the Sonic Signature Slinger and Pretzel Twist," said Sonic CEO Cliff Hudson. "We continued to support a simplified everyday value message via the Carhop Classic promotion in April and May, which featured a Quarter-Pound Double Cheeseburger or Signature Slinger and Tots for $2.99."

Sonic reported profits of $21.6 million. This is an increase from $18.8 million in profit reported in the same quarter last year.

Sonic Corp. operates drive-in style restaurants across the United States. The company reported an overall decrease in same-store sales of 0.2%. While same-store sales remain down, the quarter represents an improvement over the prior year's quarterly same-store sales, which decreased by 3.2%. In addition to menu tweaks, the company plans to improve same-store sales with the introduction of mobile ordering technology later this year.

Sonic Corp. (SONC) shares ended the week at $36.07, up 5.7% for the week.

The Dow started the week of 7/2 at 24,162 and closed at 24,456 on 7/6. The S&P 500 started the week at 2,705 and closed at 2,760. The NASDAQ started the week at 7,452 and closed at 7,688.


Treasury Yields Fall Following Jobs Report
Yields on U.S. Treasuries dipped on Friday following the release of the June jobs report. The fall followed an earnings rise earlier in the week in reaction to reports of increased manufacturing activity. Treasury yields fall as prices rise.

On Friday, the U.S. Department of Labor released its monthly jobs report. The report showed nonfarm payrolls increased by 213,000 in June. Despite the rise in jobs, unemployment also rose to 4.0% from May's 3.8%.

"The solid 213,000 gain in non-farm payrolls in June, which followed an even stronger 244,000 rise in May, illustrates that labor market conditions remain unusually strong," said Andrew Hunter of Capital Economics. "Together with signs that GDP growth rebounded markedly in the second quarter, that will keep the Fed on course to raise interest rates twice more by year-end."

The benchmark 10-year Treasury note was at 2.83% during trading on Friday after reaching a high of 2.89% on Tuesday. The 30-year Treasury note, which peaked at 3.01% on Tuesday, was at 2.93% during Friday trading.

Friday's drop in yields erased gains from early in the week when strong manufacturing data sent yields climbing. On Monday, the Institute for Supply Management released its manufacturing index for June, which rose from 58.7 in May to 60.2.

The economic numbers released this week appear in-line with the Federal Open Market Committee's (FOMC) expectations. The minutes of the June FOMC meeting, which were released on Thursday, indicated that the Fed expects to raise interest rates twice by the year's end.

The 10-year Treasury note yield closed at 2.83% on 7/6 while the 30-year Treasury bond yield was 2.94%.


Mortgage Rates Drop Again
Freddie Mac released its latest Primary Mortgage Market Survey (PMMS) on Thursday, July 5. The report showed mortgage rates falling for the fifth time in the last six weeks.

This week, the 30-year fixed rate mortgage averaged 4.52%, down from 4.55% last week. At this time last year, the 30-year fixed rate mortgage averaged 3.96%.

The 15-year fixed rate mortgage averaged 3.99%, down from last week's average of 4.04%. Last year at this time, the 15-year fixed rate mortgage averaged 3.22%.

"The run-up in mortgage rates earlier this year represented not just a rise in risk-free borrowing costs, but for investors, the mortgage spread also rose back to more normal levels by about 20 basis points," said Sam Khater, Chief Economist at Freddie Mac. "What that means for buyers is good news. Mortgage rates may have a little more room to decline over the very short term."

Based on published national averages, the money market account closed at 1.32%. The 1-year CD finished at 2.37%.


Published July 6, 2018
Previous Articles