Cochran Family Honors Professor Through Bequest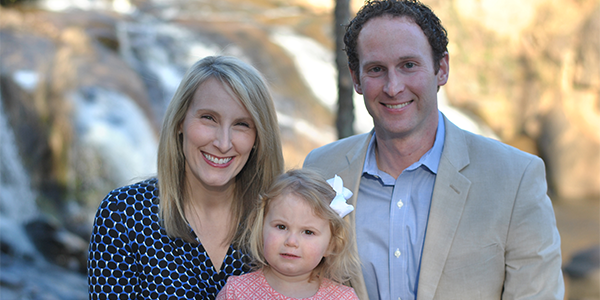 There are certain transformative events in life that have the power to set the course for years to come. For J. Brandon Cochran '04, one such moment took place in a classroom at the College of Charleston.
A development and fundraising professional based in Greenville, S.C., Cochran continues to leverage what he learned at the College of Charleston while pursuing dual degrees in Communication and Business Administration. His classroom experiences not only primed him for his current career handling major gifts at a university, they have also informed all aspects of his life, including building a young family.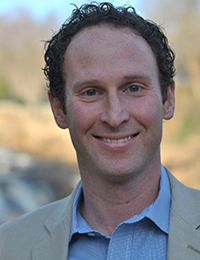 While taking a Communication class, Cochran found himself profoundly inspired by the guidance of his professor, Beth Goodier, Ph.D. Through the team and individual projects guided by Dr. Goodier in that class, Cochran deepened his knowledge of communications and embraced abiding lessons about how to approach anything he chooses to invest his time in. "Dr. Goodier expected your best and encouraged you to share your voice," recalls Cochran. "She was, and still is, dedicated to helping her students bring his or her best every day."
In fact, Dr. Goodier's impact was so profound that he and his wife Cara have created an endowed scholarship through an estate commitment in his professor's honor. The J. Brandon Cochran and Cara G. Cochran Endowed Scholarship has been established to ensure that students for generations to come can benefit from this same standard of teaching and mentoring, a hallmark of the institutions' approach to higher education.
"Working with students is one of the great privileges of being a professor," says Goodier. "I also believe in challenging students to work beyond what they believe they are capable of at the beginning of our time together. My greatest joy is seeing students like Brandon go from grappling with these challenges in college to achieving so many of their hopes and dreams as alumni."
True to his professor's philosophy, Cochran still brings his best to his alma mater. Today, he does so with his generous bequest, which will not only make a longstanding impact, but also demonstrate his lifelong commitment to the College of Charleston.