Bequest Provides Scholarships To Future Teachers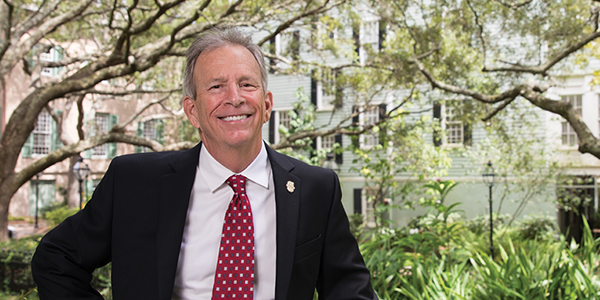 When Arthur Liberman '91 pursued a Master's degree at the College of Charleston, he learned a great deal more than his required coursework. He also learned about the lasting, transformative impact of philanthropy. What's more, that invaluable lesson has resonated with him so much that he has chosen to make a gift through his will.
The proud alumnus knows firsthand that financial support can be crucial in forging a meaningful career. When he earned his Master of Arts in Teaching in Special Education at the College, he himself benefitted from philanthropy. As the recipient of the Mary A. Lee Fellowship, the graduate student was able to make his dream a reality: to gain the skills and knowledge to work with special needs students.
After graduation, Liberman worked for more than twenty years in the Charleston Country School District. In his role as a secondary transition specialist, he assisted special education students with the move into employment, post-secondary education and independent living.
The Arthur L. Liberman Endowed Scholarship will provide scholarships to rising juniors majoring in special education who exhibit financial need. The scholarship has been created especially to assist those who are interested in working at the high school level and providing transition services to students with special needs.
This donor chose to create his endowed scholarship by making a gift through his will. "I was going to create a will anyway, so it was very easy to add a gift to the College of Charleston," he says. Establishing his scholarship in this way also affords him flexibility should he need additional income in the years ahead.
"This is a way for me to make a larger impact on College of Charleston students than I could during my lifetime," he says, "and a way for me to say thank you for what the College has done for me."